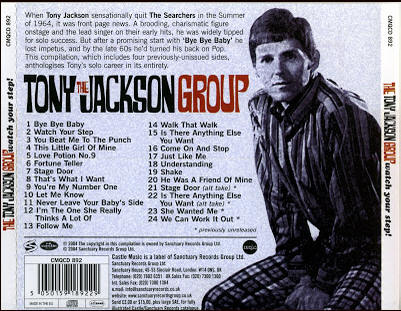 Tony Jackson's music had been unavailable for many years. In 1988 a cd came out, titled Just Like Me with an informative booklet and those 20 songs he officially released throughout his time as a solo act. (Bam Carouso Label). But 2004 saw Watch You Step, a release on Sactuary Records CMQCD 892. It contained all 20 songs + four unreleased:
She Wanted Me - totally new but no further information and
We Can Work It Out - unfinished as the vocals were not recorded. (1966)
So - this is the end of Tony Jackson's releases.